MENGNIU - WORLD CUP 2018
Director
:
Michal Misinski
Table top Director
:
Petr Hrdlicka - SHOTBOX
TROJAN HORSE WAS A UNICORN - 2015 Opening
Director
:
Michal Misinski
THU - Returns
Director
:
Michal Misinski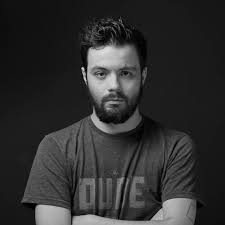 Michał Misinski
Michał Misinski is a director, art director and designer.
He started working there in 2006 as a visual language, interface, and key visual artist. As the studio's focus expanded to include animation projects, his interest in motion design became a fascination that continues to drive his career.
He is the co-creator of Project 2501: Homage to Ghost in the Shell — a non-commercial, respectful homage to Shirow Masamune's manga and Mamoru Oshii's film Ghost in the Shell, directed by Ash Thorp. This was not only one of the biggest challenges in his professional life, but also an important lesson in design.
Among other, Misiński worked on the trailer for for History Channel's popular series Vikings. He also art directed the Ares: Our Greatest Adventure short for the Oscar nominated movie The Martian, as well as BAFTA award-winning videos for the BBC campaign promoting the 2014 Sochi Winter Olympics.
Since 2007 Misiński has worked on over one hundred commercial and non-commercial campaigns and films for international clients including Ubisoft, Gaijin Entertainment, Nike, BMW, Toyota, and Audi.